Certified California Journeymen Electricians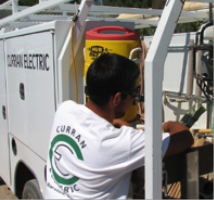 Curran Electric has successfully been in business since 1963 as a full service, family owned and operated electrical contracting company. Licensed and fully bonded, our certified journeymen electricians have experience in a wide variety of applications that will benefit your project.
Curran Electric is recognized by its customers as a preferred partner with a long tradition of delivering technical, cost-effective and schedule-driven solutions. With over five decades of experience we are able to fulfill our customers' needs and support their overall success.