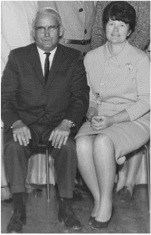 Our Vision: To be trustworthy, ethical and fair in all our business dealings by exceeding standards of performance and delivering unparalleled service and value to our customers.
Curran Electric Inc., based in Southern California, a Woman Owned Small Business (WOSB), carries both B and C-10 licenses, is a fully bonded and insured electrical contractor, and utilizes union craftsmen. We are signatory to the International Brotherhood of Electrical Workers (IBEW) and dedicated to maintaining a well-trained, high quality staff capable of job performance that exceeds standards. Curran Electric is committed to integrating the best construction technology, management practices, and cutting-edge products in our work.
In our more than 50 years of experience, Curran Electric has completed a vast myriad of projects throughout California, serving as both a prime and subcontractor. It is our privilege to serve a client base including industrial, commercial, power generation, transportation, military, education, manufacturing, healthcare, and high-tech in both public and private sectors.

Established in 1963 by Kenneth and Theda Curran, Curran Electric remains a privately held, family-run business. This ownership enables us to provide the flexibility our customers expect. Curran Electric management works with clients to develop the right solution for each project. There is no secret to the company's success; simply an unwavering commitment to customer service. Entering our sixth decade, Curran Electric, looks to continue a proud legacy of providing quality service and support, both to our customers and the community.